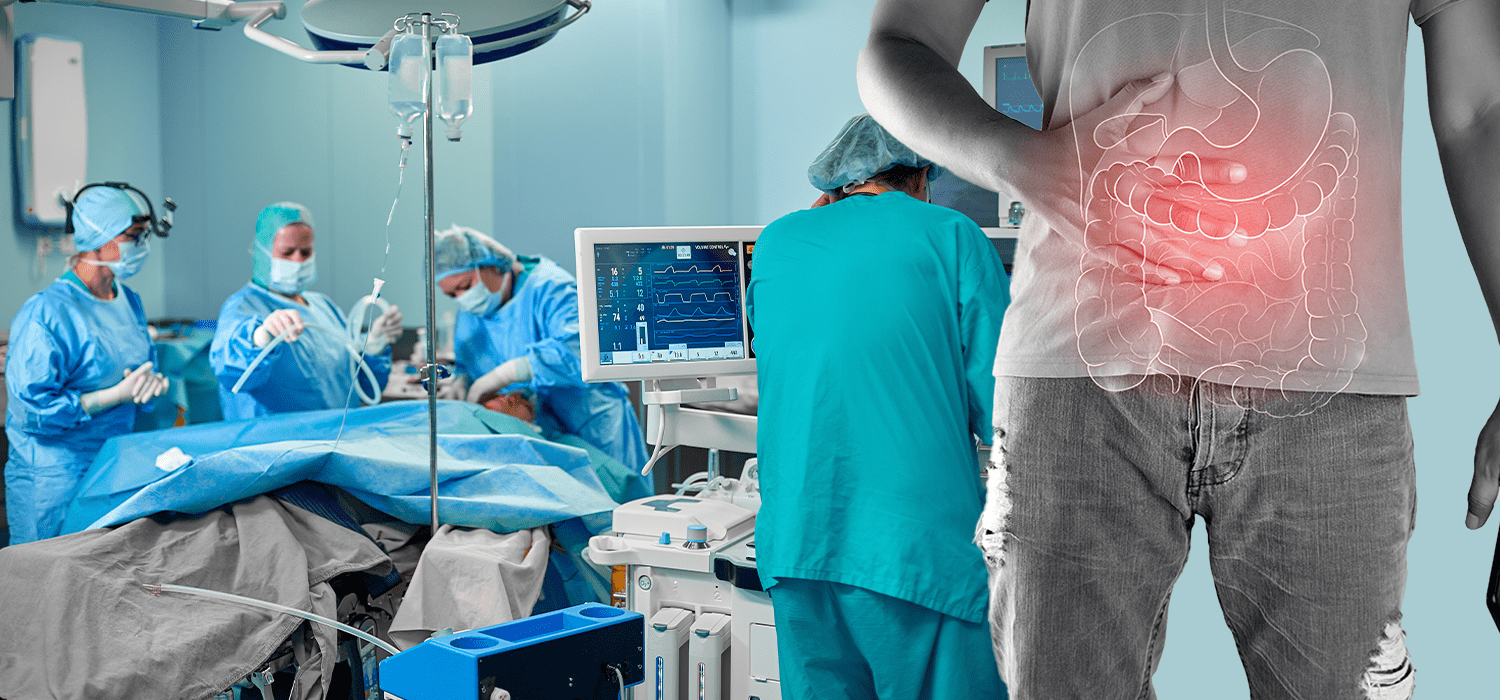 What is Gastrointestinal Surgery?
Gastrointestinal surgery or GI surgery is an effective medical procedure to treat diseases affecting your digestive system, including organs like the esophagus, stomach, intestines, colon, rectum, and anus. Based on the gastrointestinal tract, GI surgery can be divided into two parts- Upper and Lower gastrointestinal surgery. 
These surgeries are often performed to treat and eradicate the affected areas that include a variety of conditions such as cancers, ulcers, hernia or colon at any part of the gastrointestinal tract, and other minor or major gastrointestinal disorders. GI surgery is an effective treatment for chronic gastro and intestinal diseases.
What health conditions require Gastrointestinal surgery?
Gastrointestinal diseases involve both chronic and non-chronic health conditions. Surgery is not always considered the first option to treat these gastrointestinal diseases. But individual circumstances may require gastrointestinal surgery to treat some common conditions like
Gastrointestinal Cancers: GI Surgery may be used to remove tumors or cancerous growths in the digestive system, including the esophagus, stomach, intestines, colon, rectum, and anus.
Inflammatory Bowel Disease: Gastrointestinal Surgery is an effective treatment and is often recommended as a successful cure for people with Crohn's disease or ulcerative colitis who have not responded to other treatments. GI Surgery may involve removing the affected part of the intestine or creating a new opening in the abdomen for waste elimination.
Gallbladder Disease: Surgery may be recommended to remove the gallbladder if it is causing serious problems such as gallstones or inflammation. If ignored for a long time, these problems may give birth to some severe diseases; hence, GI surgery is considered the best option for treatment. 
Gastroesophageal Reflux Disease (GERD): Surgery may be recommended for people with severe GERD who have not responded to other treatments. Surgery can help prevent stomach acid from flowing back into the esophagus.
Hernias: Hernias can become severe if not treated effectively at the first stage. The hernia can be present in the major part of our abdomen or groin. Hence the removal becomes the primary treatment. GI surgery is used effectively to treat conditions such as-
Liver disorders

Colorectal cancer

Colon cancer
Diverticular Disease: Surgery may be recommended to remove parts of the intestine affected by diverticulitis, which causes inflammation and infection in small pouches in the intestine.
Trauma or Injury: Surgery may be needed to repair damage to the digestive system caused by injury or trauma.
How is the Gastrointestinal Surgery done?
With the advanced technologically advanced procedures, there are multiple ways to perform  Gastrointestinal Surgery in Hyderabad. This depends upon the patient's needs and the diseases he suffers from. Some Gastrointestinal surgery methods include-
Laparoscopic Surgery: Laparoscopy is a minimally invasive technique to treat some Gastrointestinal surgeries. This involves making small incisions in the abdomen and inserting a laparoscope (a thin tube with a camera attached). The surgeon can then use small instruments to perform the surgery while viewing the area on a screen.
Open Surgery: Open surgery may be necessary for more complex or advanced conditions. This involves making a larger incision in the abdomen to access the affected organ or area. During the surgery, the surgeon will work to remove or repair the affected area of the digestive system. This may involve removing part of an organ, repairing damage, or creating a new opening in the abdomen for waste elimination.
Endoscopic Surgery: Endoscopic gastrointestinal (GI) surgery involves using an endoscope, a long, thin tube with a camera, and other surgical instruments attached, to perform surgical procedures on the digestive system. This procedure inserts the endoscopy into the nose, mouth, or natural body opening. The camera provides real-time imaging of the area, allowing the surgeon to see and operate on the affected area without making large incisions.
Robotic Surgery: Robotic gastrointestinal surgery involves technologically advanced surgical procedures on the digestive system. The robotic system consists of a console with hand and foot controls, a 3D high-definition camera, and robotic arms that the surgeon controls.
All kinds of gastrointestinal surgeries are done under the total supervision of specialists and keeping the patients under anesthesia to reduce the painful sensations. Dr. Vijaykumar is well-known for performing all kinds of invasive surgeries, including robotic gastrointestinal surgery in Hyderabad, with a high success rate
How do I prepare for Gastrointestinal Surgery?
Preparing for gastrointestinal surgery is important in ensuring the best possible outcome.
To make it more successful, Dr. Vijaykumar properly examines your condition and gives you specific instructions to adjust your diet in the days leading up to the surgery. This may include avoiding certain foods or liquids or fasting for a period of time before the surgery.
Also, some lifestyle changes are required, like stopping smoking and avoiding certain medications. Depending on your GI surgery type, you may need to take some precautions post-surgery.
What are the risks and benefits of GI Surgery?
It is not always the case that gastrointestinal surgery can lead to some risks, but sometimes as per the individual body response, the patient may feel some adverse reaction to anesthesia. In some cases, the hernia can also develop at the incision site.  
The major benefit of GI surgery is removing the disease and associated complications. The surgery may also save you from the risk of developing cancer. This helps you improve your life quality and make independent decisions that make you more to live healthily.
Best Gastrointestinal Surgery in Hyderabad with Dr. Vijaykumar
If you are looking for the best gastrointestinal surgery in Hyderabad, then Dr. Vijaykumar is the best surgeon that you should connect with. From the first appointment, he listens carefully to all your concerns and examines the necessary element to come up with the best treatment. Dr. Vijaykumar manages all kinds of surgical cases and leads the team to provide you with the best gastrointestinal surgery in Hyderabad. 
Want more information on Gastrointestinal surgery? Give me a call at +91 9000888605 and discuss your concerns.
Stay Connected with
Dr. Vijaykumar​ C. Bada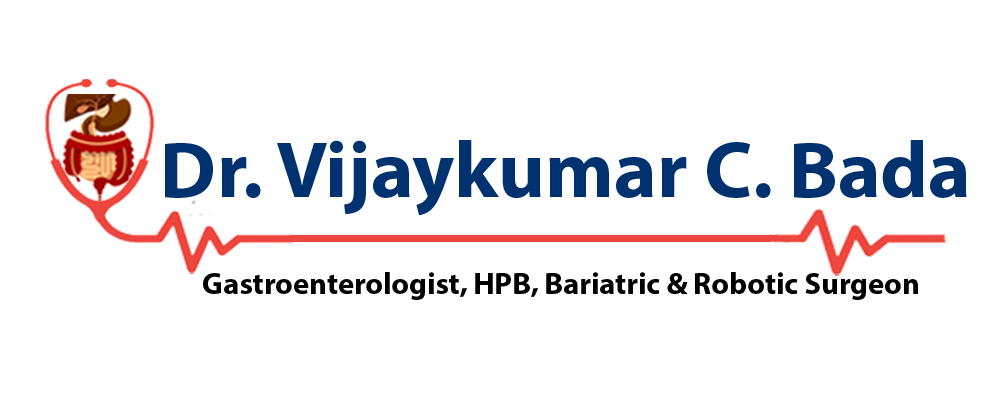 Dr. Vijaykumar C. Bada is the best Gastroenterologist in Hyderabad city of Telangana. 
Dr. Vijaykumar C. Gastroenterologist
Copyright © 2021. All rights reserved.